Bo Harris
was a left outside linebacker who played with the
Cincinnati Bengals
for eight seasons from 1975-1982. A third rounder out of LSU, Harris would wear the No. 53 and would be worth 44 AV during his entire career. Pro-Football Reference's similarity score says that Harris's career was similar to current linebackers
Karlos Dansby
and
D.J. Williams
.
After a poor rookie year in which Harris didn't really have much of a chance to play, he had the best season of his career as a sophomore in the NFL. He was worth 10 AV and picked off two passes while also recovering two fumbles and fumbling once on his own. The net return yardage on those four turnovers was -5, and he had 13 fumble return yards on five fumble recoveries in his career (2.6 yards per fumble return).
A season later, Bo Harris also played in 14 games and picked off two passes. Although he did nothing else, he still had a decent season. 1978 was a year to forget for Harris, as he played in only half of the team's games, was worth just 1 AV (tied for his career low as a rookie in 1975), and the only thing he did was recover a fumble.
In 1979, Harris got back on track and played in 15 games, setting a career high at the time. He didn't do much that year and was mediocre overall, and the same can be said about his 1980 season. However, Harris did get on the stat sheet that year with two fumble recoveries for a career-high 15 yards.In 1981, Harris played in 16 games; the most in his career. He started in all of them, picked off two more passes, and he had 92 total interception return yardage due to a 49 yard return. He was worth 8 AV, after being worth 5 or less for the previous three seasons.
1982 was the last season of Bo Harris's career, but it was a solid one in the nine games he played and started in. Harris had one interception, but the important thing is that he returned it 62 yards for the only touchdown of his career. He also had two sacks in the first year that this statistic was recorded, so it was a solid 29-year-old, final-season campaign for Harris.
Bo Harris finished off his career with 103 total games appeared in to go with seven picks for 168 total yards returned on those INTs. He was a slightly above-average LOLB who had a key interception in a Wild Card game in 1982 against the
Buffalo Bills
. Harris would return it for 16 yards in a narrow 28-21 victory at the age of 28 (his second-to-last season).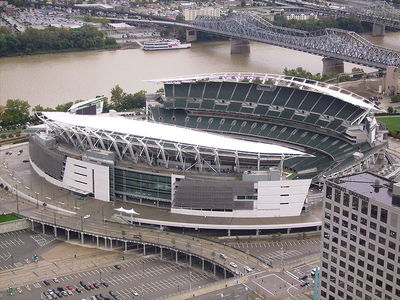 8-year LB with Bengals