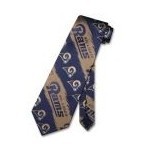 Another interesting week in the NFL. 3 QB's got knocked out of games with concussions, Adrian Peterson looks better than before his knee injury (still not 100%), and the Kansas City Chiefs finally had a lead in a game this year despite already having a win. The Jets continue to stink while Denver continues to roll, but here is what I really took away from Week 10.
1) Rams Tie 49ers- A divisional rivalry between a top team in the NFL and a bottom feeder that is looking more impressive, who would have thought Saint Louis could go into San Fran and win? Well they didn't, but they also didn't lose. It ended in the NFL's first tie in 4 years. Both teams had multiple chances to win the game; kicking let both teams down while coaching did help the Rams throughout (2 fake punts worked) but gave them a delay of game penalty with a timeout left. Ties suck for everyone; get rid of them.
2) Texans Down Bears- It was an ugly rainy game in Chicago. The Texans beat the Bears at their own game; the first offensive play was a fumble which they added another on top of Cutler's 2 interceptions. Shaub also threw 2 picks and obviously the rain had an effect on both teams. Houston continued to run the ball with Arian Foster and stopped the Bears from moving the ball at all. Both teams are really good, but the Texans are just better.
3) Falcons Finally Fall- Now 8-1, they still have the best record in the NFC. They lost on the road against a high power offense in the Saints, who now have won 4 in a row. Matt Ryan once again looked great, but they had no running game and are missing Weatherspoon on defense. Graham lit them up and so did the New Orleans running game. I don't think anyone expected a perfect season and its ok that they didn't get it. All that everyone is waiting for is a postseason victory. Shout out to Tonny Gonzalez for his 100th career touchdown, and also his 101st.
4) Bengals Crush Giants- What has happend to the New York Giants? This question should sound familiar; we all ask it at some point every year and it ends up not mattering. They have won 2 Super Bowls recently doing the exact same thing. The only real problem this year is that Eli has been struggling. Cincinnati had lost 4 in a row coming in and just destroyed the men in blue. It was shocking to me and New York better step it up because Dallas is right behind you.
5) Tampa Is Rolling- The Bucs have now won 3 in a row and 4 of their last 5 to get to a 5-4 record. Josh Freeman has looked more like himself from a couple of years again with the help of a big target in Vincent Jackson. They also have the "Muscle Hampster" in the backfield. Martin has had a great few weeks and is definitely in the Rookie of the Year conversation. Earlier in the year it was all about the coaches style (diving at Eli in the victory formation), but now its all about him getting them to win. The rest of their schedule is tough as they play Atlanta twice, Denver, New Orleans, and the improved Rams.

Add Comments