9 Down, 7 to Go
November 6th 2012 18:26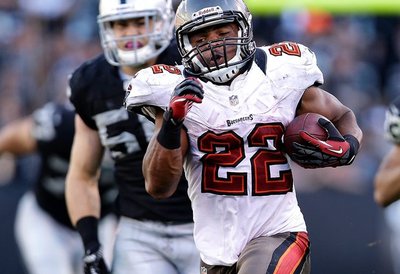 There weren't any great matchups to watch during the first wave of games on Sunday. Dolphins at Colts, who would have seen that as a big game and the best to watch? There was RG3 vs Cam but that really wasn't anything special. Even with it being a down week, we come away with some good story lines. The Eagles losing again is not one of them; they suck so lets move on.
1) Atlanta Keeps Rolling- There are still doubters out there, which I can understand being that they haven't won playoff game under Smith and Matty Ice. The Falcons still continue to roll, even with everyone picking the Cowboys to beat them? Why in the world would you take the Tony Romo led team to win? Atlanta didn't look great but came up big once again when it matter. This is my team so I'm glad to see them continuing to win, but I also want to see it in January and on.
2) Luck Breaks Cam's Record- RG3 has came down to Earth a bit and Andrew Luck is snagging the Rookie of the Year Award. He threw for 433 yards to set the rookie mark for a single game. More importantly he helped the Colts win the game and move to 5-3. Right now they are the 5 seed in the AFC, and it was a huge win being that the Dolphins had the same record going on. From 2-14 to the playoffs? I see it happening.
3) Doug Martin Balls Hard- The "Muscle Hampster" just went crazy Sunday afternoon while most people were probably watching the Giants v Steelers game. The rookie shot himself into the Rookie of the Year conversation by carrying the ball 25 times for 251 yards and 4 touchdowns. Even against the Oakland Raiders, that is amazing. He became only the 4th player (5th time) to have over 480 yards of total offense in a 2 game stretch, which includes Walter Peyton and OJ Simpson. Even with being mentioned in the same sentence as them boys, you can't get your nickname changed. Sorry.
4) Bears Keep Doing It- Yet again the Chicago Bears put up a ton of points, a lot coming when Cutler is on the sideline. Brian Urlacher took a pick back for 6 and they also blocked a punt for a score. Can they keep doing this? We all keep saying its impossible to keep it up but they continue doing it week after week. Also "Peanut" Tillman forced 4 FUMBLES!!!!!! Hey JJ Watt, you have company in the Defensive POY lounge.
5) Pitt Beat the Football Giants- Everyone was making a big deal out of the Steelers flying to New York on the same day of the game. Yea its an inconvenience, but I don't see it as a big deal. This fact has nothing to do with why their victory made my list. It was a huge win against a good team. Pitt is now the 6 seed in the AFC and is looking to overtake Baltimore for the lead in the North. Both teams have a lot of injuries so it will be interesting to see how things turn out.
---

subscribe to this blog