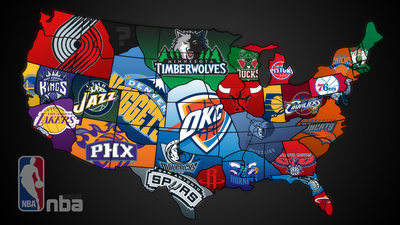 The NBA season started on Tuesday with the Heat defending their title against the rival Celtics. That game alone had plenty of storylines, and now add the early struggles of the new look Lakers. I use to hate the NBA because it wasn't really basketball. There was a lot of one on one play; there still is some but a lot less, and there is actual defense being played. This is why I have started getting back into it, though I still prefer college basketball (Go UNC).
Will the Heat repeat or will Kobe tie Jordan? Will Lebron win another MVP? And who will be the surprise team? Well I'll probably be totally wrong but here are some of my projections for the season.
MVP- Chris Paul, The Clippers had a good season last year and I see them continuing to get better led by the best point guard in the league. Paul's career averages are 18.8 points, 9.8 assists, 4.5 rebounds, and 2.4 steals a game; I see him being just slightly above those numbers. Adding his clutch factor and his ability to take over a game, the other LA team will finish with a better record than the Lakers.
Defensive Player of the Year- Serge Ibaka, He should have won it last year as he led the league in blocks. He will do that again and add to his rebounding average.
Rookie of the Year- Dion Waiters, Anothony Davis is the easy and most likely choice here, but I watched Waiters in his debut and was impressed. He can score in many different ways and will get the chance to as Irving and Varejao feed him the ball. Also watch out for Lillard in Portland.
Surprise Team- Golden State Warriors, This may rely heavily on the health of Steph Curry. They signed him to a big extension but he has had injuries. Their draft was very good with Harrison Barnes and big man Festus Ezeli. Other good pieces were added, starters and bench, in Richard Jefferson, Andrew Bogut, Jarret Jack, and Carl Landry. Mark Jackson should have a good starting 5 when you add Klay Thompson who will break out this year and David Lee. I see playoffs this year in a tough West.
NBA FINALS- OKC vs Miami, it will go all 7 games and come down to a last shot. If its in the Thunder's hands make sure Durant lets it go, not Westbrook. For the Heat, let Lebron miss it.

Add Comments