10/2011 Historical Player Profile: Tom Tracy
October 3rd 2011 14:44
Ah, it's finally October and the sporting world is buzzing. The players and owners are still talking instead of balling over in the NBA, the MLB playoffs are here, the Canadians are worrying about the Canucks and Leafs, and the NFL season is as crazy and messed up as ever. To keep this constant amid all this turnover, I'd like to take a breather and briefly look at a former Steelers' career.
The Detroit Lions took
Tom Tracy
in the 5th round (50th overall), and that just goes to show how many teams there were in 1956. The running back did nothing in his first two seasons, and "The Bomb" signed on with the Pittsburgh Steelers. For the next 5 and 1/4 seasons, Tracy would play Pro Bowl football in the city of Pittsburgh.
In his first season with the Steelers, Tracy was a Pro Bowler (1958) for the first time in his career after rushing for 714 yards and accumulated 535 yards of receiving. His nine total touchdowns were good for one of the top ten marks in the league, and those 714 yards on the ground were the fourth best in the league at the time. An interesting thing to note is his fumbling problem, as he had ten of those in '58. I have calculated that his official PSW RB Efficiency Score would be 48.4 for that season, which means his rating was just a hair below average.
Tom Tracy was also successful in 1959, as he ran for a career-high 794 yards and had eight touchdowns (45.4 RB Efficiency). However, the sportswriters at the time said that his Pro Bowl season of 1960 was the best of his career. Most writers had him on their 2nd All-Pro team, but the Sporting News selected him to their 1st All-Pro team. That's high praise for a guy who only averaged 3.5 yards per carry, but Tracy did once again reach the nine touchdown mark (RB Eff. 41.4 which is terrible).
Tracy's career was made up of just three good seasons with the Steelers from 1958-1960, as he was terrible after the 1960 season. Tracy spent the last eight games of the 1963 season and the whole 1964 season with the Washington Redskins before retiring. His career RB Efficiency was a poor 40.5 mark. The most noteworthy thing about his career, however, is that he has the most passing yards (854) of any non-quarterback in NFL history. And yes, I calculated all the RB Efficiency stat totals from scratch, just now. I'll tell you this, that career formula was a really long one.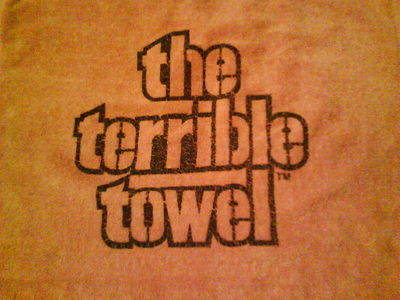 2x Pro Bowl HB
---

subscribe to this blog