At the age of 32,
Mark Buehrle
is obviously only searching for a three-year contract, and this makes him a popular candidate on the free agent market. According to Sports Illustrated, 14 teams are after him, with the
Rangers
,
Nationals
, and the busy
Marlins
the most aggressive pursuers. This could give Buehrle a bloated contract, but he is a solid pitcher with a very low injury risk who should end up being a solid signing. Buehrle would like a no-trade clause and $14 million a year; about his market value.
A few teams are interested in the top free agent third baseman;
Aramis Ramirez
. Among these teams looking for a solid bat at a weak offensive position are the
Brewers
,
Phillies
, and
Angels
. It's looking like A-Ram wants three or four years on his deal, but I wouldn't go past three seasons with Ramirez.
There are obviously more teams interested in
Prince Fielder
, and it looks like the high-priced free agent will wait until the
Cardinals
and
Albert Pujols
come to an agreement before signing; thus getting more money in the process. Fielder is viewed as the better investment due to his age, and it looks like he wants to play for an east coast team who will be able to contend next season. Count the Nationals, Rangers,
Blue Jays
, and Brewers as a few likely destinations for the slugger.
Two rivals are fighting for solid, veteran reliever
Octavio Dotel
. The 38-year-old would like to re-sign with the Cardinals, and the defending champs have offered him a one-year deal.
Former
Indians
third baseman
Casey Blake
is looking to rejoin the team, and nine teams have contacted the 38-year-old who bought out his contract in order to become a free agent. Although he was injured for most of last season, his agent says that he will be completely healthy to start the 2012 season.
36-year-old RHP
Hiroki Kuroda
would like to sign for around $12-13 million, and he has offers from the
Diamondbacks
, a club in Japan, the
Rockies
,
Red Sox
, and Angels. The D'Backs are really going after the former
Dodger
, and he will certainly be signed very soon if he stops asking for an option for a second season.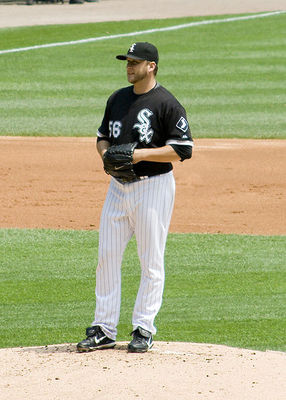 Garnering tons of interest